kayadata
This package loads Kaya-identity data, synthesized from several sources.
To install the package from CRAN:
Once you've installed it, then you just need to use the command library(kayadata) to load the package.
Some of the functions the package provides are:
plot_kaya: Plot trends in Kaya variables for a given region or country. Example: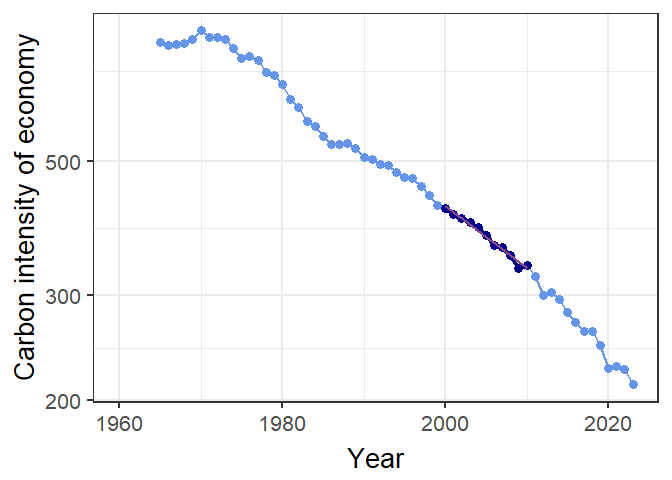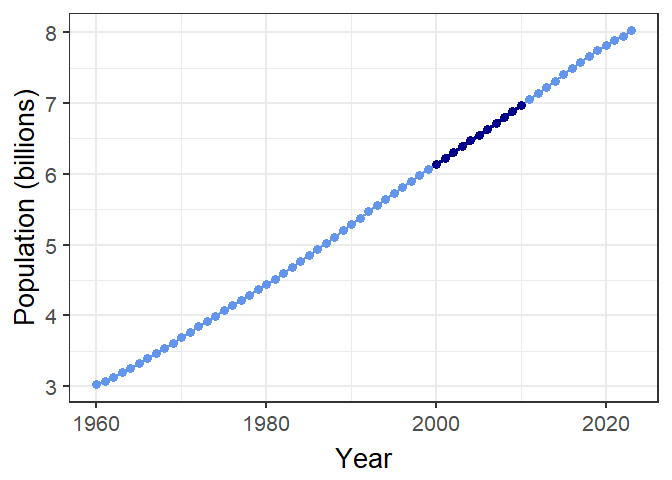 * get_fuel_mix: Get the fuel mix (coal, gas, oil, nuclear, and renewables) for a region or country. Example:
plot_fuel_mix: Plot the fuel mix in a donut chart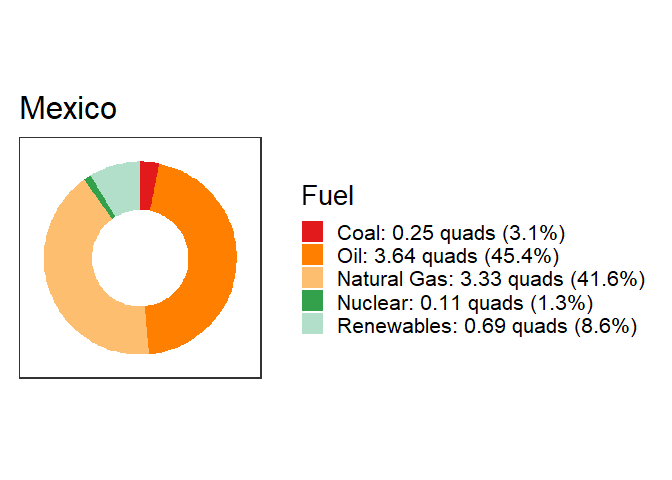 After you install the package, you can get more help inside RStudio by typing help(package="kayadata") in the R console window.